SMOK MAG KIT with TFV12 Prince 225W Special Price:$49.90
SMOK MAG KIT comes with Mag mod and SMOK Prince Tank. You can pull the trigger to vape. Smok Mag has large HD color screen that displays specific data. Powered by dual 18650 and max up to 225W output wattage. TFV12 Prince tank, which has an unprecedented super large capacity–8ml. With all new and powerful vaping cores this Prince ensures you will have a great experience. When the MAG meets the PRINCE you will be pleasantly surprised!
Parameters
Mod Size: 92mm(H) x 65mm (W) x 30mm (D)
Tank Size: 63mm (H) * 28mm (D)
Capacity: 8ml
Material: Stainless Steel
Power Range: 6W-225W
Output Voltage: 0.5V-9.0V
Resistance Range:0.1ohm-3ohm(VW)/0.05ohm-3ohm(TC)
Temperature Range:200°F-600°F/100°C-315°C
SMOK MAG KIT with TFV12 Prince 225W comes with
1 x MAG Mod (No Cells)
1 x TFV12 Prince Tank
1 x V12 Prince-Q4 0.4ohm Quadruple Coils (pre-installed)
1 x V12 Prince-T10 0.12ohm Decuple Coils
1 x USB Cable
1 x User Manual
1 x Screwdriver
1 x Set of Spare Parts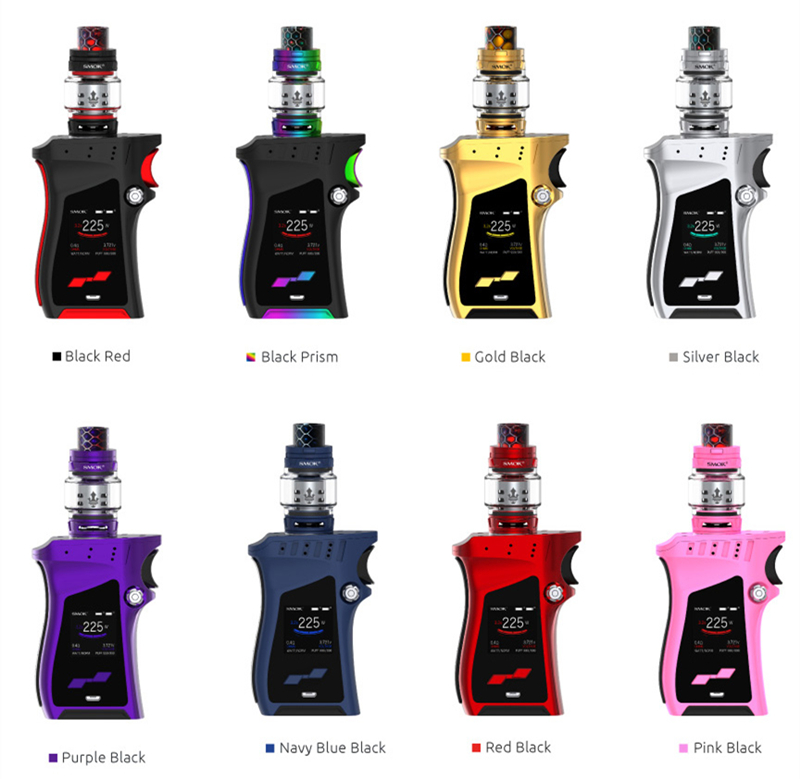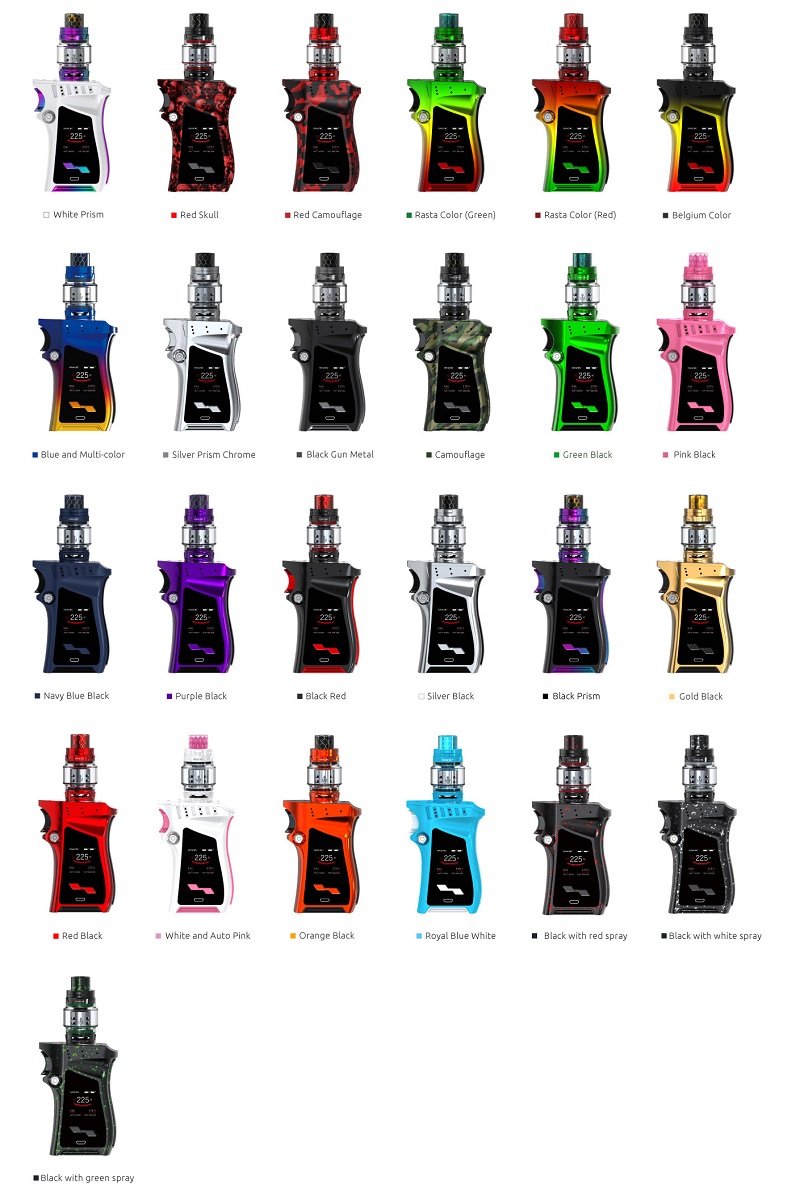 Components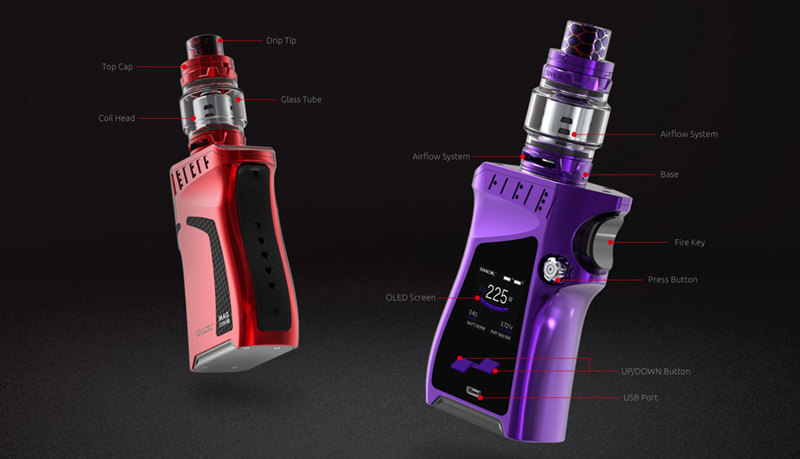 Features
1. LOCK AND LOAD
Mag uses flower-shaped button for battery installation, lock and load , you can even hear the pleasant sound that a real gun can offer you.
2. Battery Installation
3. Specially Equipped Scewdriver
4. GUN OF RAMBO
Mag kit shaped like a gun-handle, every angle tells how exquisite it is. Hold it you can feel like it is a real gun.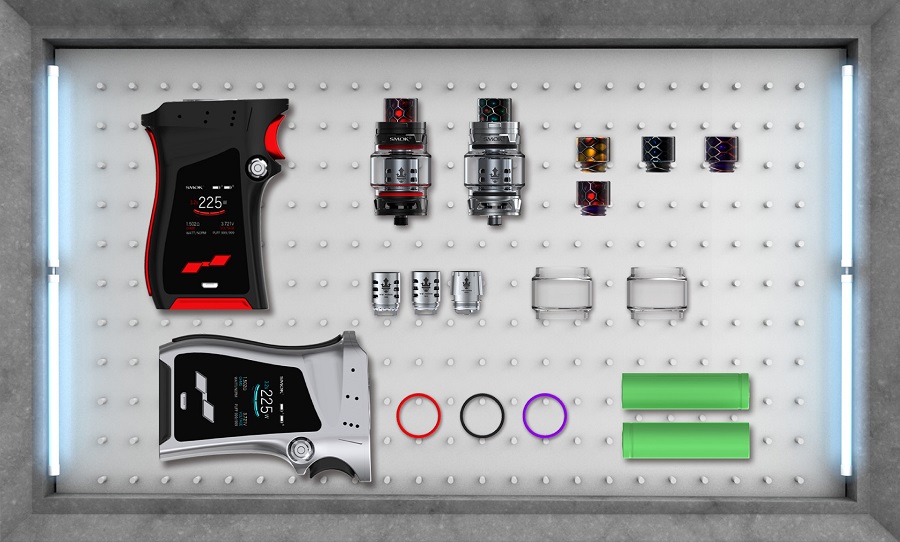 5. Exquisite Fire Key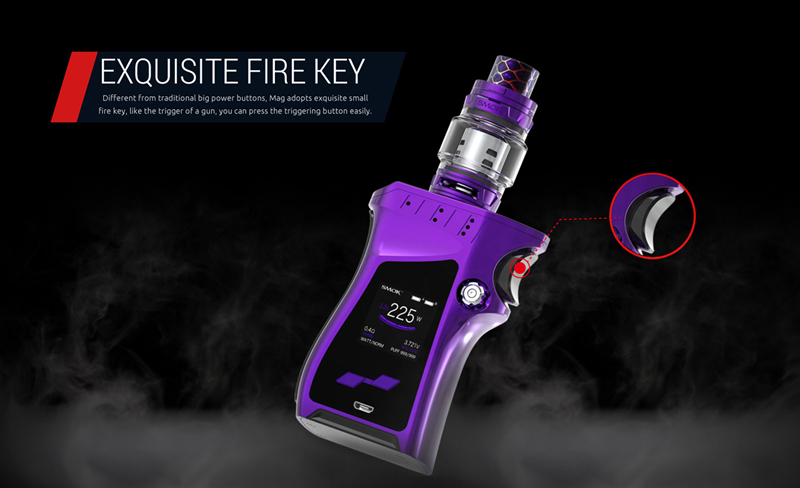 6. Ergonomic Design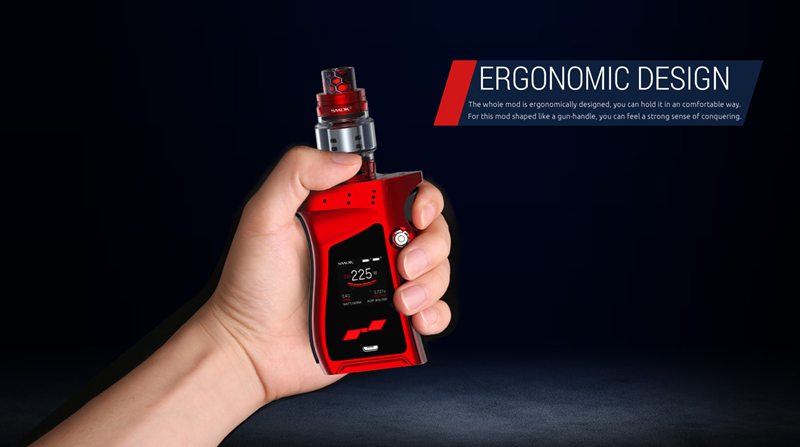 7. 225W OUTPUT
The max output power of Mag is 225W, and there are three modes for you to choose from.
Temp Mode can enhance consistency and taste of every puff. Watt Mode is perfect for cloud chasing. Memory Mode can be your inte lligent partner.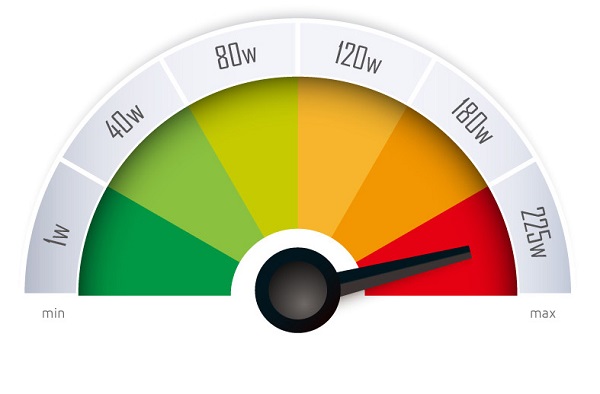 8. HD USER INTERFACE. 3 MODES AVAILABLE: VW mode, TC mode (Ti, Ni, SS) and MEMORY mode.
Mag adopts high-definition OLED screen. It can show you specific vape data in a clear way, such as VW/TC MODE, vaping effect, voltage, battery life, resistance value etc.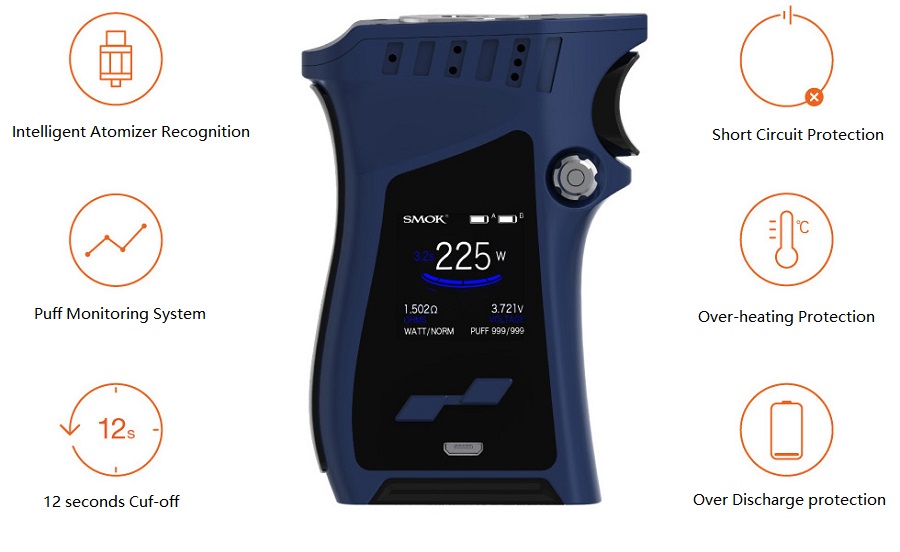 9. Dual Battery Life Indicator
Mag Kit is powered by two 18650 batteries in series. The dual battery life indicator on the OLED screen can show you the accurate conditions of these batteries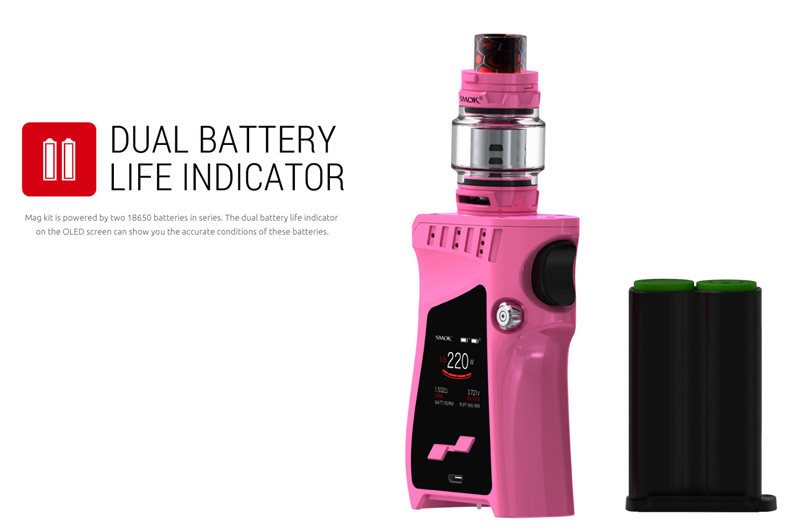 10. 6 Colors Screen Setting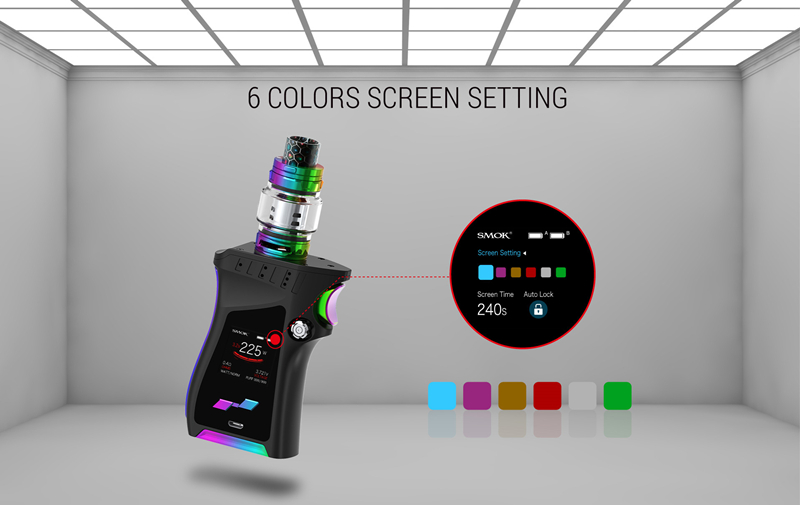 11. Supports Upgrading and Charging.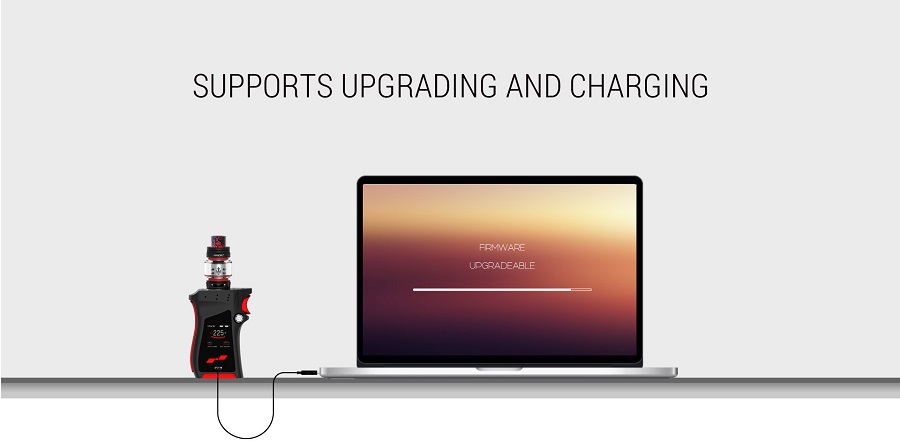 3 Months for Battery/ Mod. Atomizer & Accessories are DOA (Dead On Arrival), please contact us within 72 hours of delivery.
Package
Simple paper box. Customary Packing from the factory, the packing is subject to change without notice.